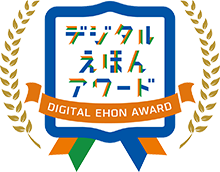 No.8 Nanako Ishido Prize
Ongaku-de-asobo Picotons
Sony Interactive Entertainment Inc.(Japan)
About
"Let's Play with Music: Picotons" is designed for the "toio", robot toy.
By simply touching and sliding the "toio core cube" on the included mat or picture-book-style playbook, even small children can intuitively play and record music, and it is a new way to learn a wide range of music while playing with characters and games.
Prize Comment
Thank you very much for selecting our work for this very prestigious award.
"Let's Play with Music: Picotones" is a new game that allows you to learn music intuitively through the creative experience of playing, composing, and presenting. This is the second year in a row that a title exclusive to "toio" has been selected. We are very pleased that it was highly evaluated again this year for its unique "toio" experience, that learning is born from playing.
We will continue to strive to develop products and services that bring out the creativity and ingenuity of children and adults.
Comment by Juror
Just by touching the cute characters on the playbook or playmat, you can play sounds, beat out the rhythms, and enjoy music freely.
The way it works is simple, but by playfully completing the tasks, you can learn the basics of music and even compose and perform music in earnest.
Music has always been difficult compared to drawing with crayons or creating objects with clay.
Playing a musical instrument requires a lot of practice, and composing music has somehow become the preserve of specialists with special knowledge.
However, with the Picotons playbook, even small children can easily play and compose music.
I hope that as more tools like this become available, the range of creativity and expression will expand even further.(Nanako Ishido Ph.D.)