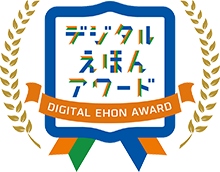 No.9 Kiri Prize
WIND HERO
Shunpei Akahoshi / Edward Saito(Japan)
About
This is a defense game using a handy fan. Blow away the enemies who attacking you, turn the windmill to build a bridge, and guide the hero who is the main character with the wind.
By using a handy fan as a controller in this work, you can enjoy the feeling of the actual wind blowing, as well as the feeling of the projected characters and gimmicks being blown away by the wind.
Instead of the actual wind itself, we use a VR sensor to track the position and angle of the fan, and simulate the wind within the game engine to achieve linkage between the actual wind and the projection.
Prize Comment
Thank you for choosing our work for this wonderful award.
While there are many wonderful works in the world, We are very happy and encouraged that our newness has been evaluated.
This work was a work that connects the digital and analog worlds with the wind.
I feel that there is still the possibility to create various works and experiences by different ways of connecting.
We will continue to strive to create better works that can be more enjoyable.
Comment by Juror
The Digital Ehon Award is looking for children's content such as "Fun! Never seen! The world is expanding!" Among them, "I've never seen it!" means "not yet in the world" or "no one has thought of it", so I think it's quite difficult. In the midst of this, I was really impressed with this work that used the wind from a handy fan which was very active in the heat wave of this summer. It's strange, but it feels very natural that an invisible (but certainly everyone can feel) wind has an effect on the digital world that spreads out in front of us.
I thought it was an idea that not only children but also for everyone who is not good at operating game controllers can enjoy becoming a hero. Don't miss the fan version!