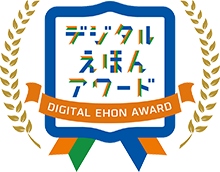 No.8 Masashi Kawamura Prize
Okunai Boken-no-shima Docodoco
BANDAI NAMCO Amusement Inc.(Japan)
About
 "Docodoco", an indoor and adventure island, is a digital playground where you can play with adventures full of dreams. Play in the swamp of the jungle, slide in a torrent, jump around on the clouds, meet a mysterious fairy, and become friends.
It is a facility where you can easily experience a dream-filled adventure that embodies the fantasies of such children with a combination of original digital technology and analog play.
Prize Comment
We would like to express our sincere gratitude for receiving this award from among the many excellent entries.
This award made us realize that we are playing a part in nurturing children's creativity and growth in this digital society.
All of us involved are very pleased.
We will continue to create a new world of play that transcends the boundaries between digital and analog.
This work is now open as an indoor play facility, so please come and experience it for yourself.
Comment by Juror
I thought that this work skillfully extended the concept of picture books to the entire space and created a world that can be enjoyed while playing with the whole body. The number of playgrounds that utilize digital technology is increasing, but there are many places that just randomly introduce digital elements. However, this work was designed to create a unified worldview using both analog and digital technology, and I thought it was wonderful. I also appreciated the fact that each of the individual content is fun for children to play with on their own.(Masashi Kawamura)