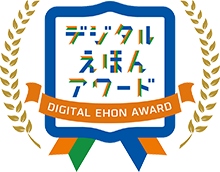 No.8 Kiri Prize
Jikken AR-ochi-hanabi-taikai
The Shinano Mainichi Shimbun(Japan)
About
In response to the fact that many fireworks festivals have been canceled in Nagano Prefecture due to the spread of COVID 19, this event was held with the intention of keeping up with the summer tradition.
Unfortunately, instead of replacing the canceled fireworks display, we chose the method called "AR fireworks" to propose a new way to enjoy fireworks in the "new normal" era when a "new lifestyle" is required.
Read the QR code on the paper, access the special site, hold the activated camera over the wrapping surface, and CG fireworks will be launched in AR.
The song of the unit "Ironomi" by a pianist from Nagano prefecture is used for the BGM of the fireworks.
The background of the surface is the dusk of Lake Suwa, which is the launch site of the "Suwako Festival Lake Fireworks Festival", which has a history of more than 70 years and has more than 40,000 fireworks and is one of the largest fireworks festivals in Japan.
The "what you see by moving away" in the copy is the distance that has been separated due to restrictions on movement due to the spread of the COVID 19 and securing of social distance. By seeing the fireworks from a distance, you can see the whole picture and re-recognize the beauty, and also cherish what you see when you are separated.
Prize Comment
We're honored to receive this award.
Since the declaration of the state of emergency in April 2020, many people have been feeling the importance of the "everyday life" that they lost by refraining from going out. We started this project with the hope of incorporating this background into our advertising plan and making our readers feel a little more positive. We would like to take this opportunity to thank everyone who was involved in this project and the many people who picked up the paper.
Comment by Juror
In 2020, the firework festival at Lake Suwa that the local people were looking forward to was canceled.
When you look at the photo of Lake Suwa on the newspaper spread on the wall with your smartphone, fireworks will shoot off one after another. The trick is simple, but it's fun! It also brings back memories of the past. What is important is not reality, but a sense of unity. A common memory of "We participated in the fireworks festival again this year, with AR." By combining the traditional media of newspapers with the simple operation of AR, this is a wonderful proposal to create some kind of connection with family and local people even at home. I felt the possibility of communication born from the combination of community, media, and technology.(kiri)