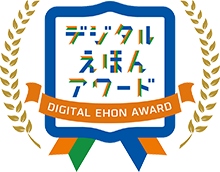 No.8 Yuichi Kimura Prize
Roy-to-maho-no-mori
curiosity,inc.(Japan)
About
"Roy-to-maho-no-mori" is a prologue work of MR/AR adventure game where fantasy world is fused in your room. Everyday spaces such as homes and parks will be the stage of adventure, and the entire story will appear around the player as MR/AR.
It is available as iOS / Android versions with an experience in AR and Magic Leap 1 version with an experience in MR.
The main story, which will be a feature-length story experience, is scheduled to be announced in 2021. This content allows you to experience the essence, and the player will challenge three mini-games such as treasure hunt, whac-a-mole, and magic battle with the mysterious creature Roy who came from the magical forest. As of December 2020, the smartphone version is distributed as a winter-only Christmas version.
Comment by Juror
It is an item that allows readers to enter the world of the book and experience it as the main character of the book. As a picture book author, I have created many imaginary worlds. Amazingly, readers can experience the world of their imagination in real life.
It will be a dream come true once I can experience the world of my picture books. More than ten years ago, I wrote about a virtual reality world in which a murder occurs as a plot for a short story collection, and I was deeply moved by the idea that it has finally become a reality. I have great expectations for the future.(Yuichi Kimura/Children's book author)