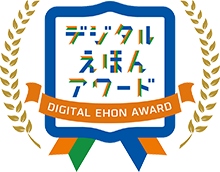 No.9 Yuichi Kimura Prize
Oyakode tanoshimeru Money education app Manebu
mediba inc.(Japan)
About
「まねぶー」is a completely free educational game for kids where parents and children can enjoy the game.
It is a service that allows children to learn about exchange of money, jobs, products, etc, through experiencing the occupations of real companies while enjoying "jobs" like games, "Shopping" with in-game currency "manebu" received from jobs.
Prize Comment
Thank you very much for choosing our service from among many excellent works.
We are very pleased to hear that the world view of "Maneboo" and the money learning which is the core of the service we have been evaluated.
In the future, we would like to continue working hard to develop services that allow children and their parents to enjoy social experiences and learn about the SDGs in a safe and enjoyable way.
Thank you very much.
Comment by Juror
I enjoyed playing this game. I felt the importance of work, excitement, and a sense of accomplishment. It taught me how to make money in a very easy-to-understand manner, and also showed me how to use money, how to save money, and various other methods, I felt that if with this game I could let my kid play it with no worry. Above all, I thought that the fact that it was made with the SDGs in mind was well completed. Thank you very much.