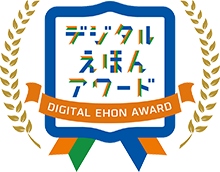 No.9 Yuichi Kimura Prize
Audio Adventure
Fox and Sheep GmbH (Germany)
About
With "Audio Adventure" children five years and older can easily and intuitively produce their own radio dramas. Their own voice, sounds or music can be recorded with a microphone and they can browse through the large sound library looking for suitable sounds. There are different soundtracks that are placed over each other and can be shifted. The individual sound sequences can be cut and moved.
Prize Comment
Guten Tag!, Konnichiwa, Good day to you all. One of the main goal of the Fox & Sheep is to show parents and of course kids that smartphones and tablets are so much more than just a fancy next generation gameboy. With the right apps on it, they become powerful tools to encourage kids on the creative adventures. Therefore we are extremely happy to receive this fortunate award for app Audio Adventure. See you soon, and don't forget Growing up is Giving up. Bye bye
Comment by Juror
No matter how advanced the technology is, children will soon get tired of playing games that only reach the answers intended by the creator.
It can't be said to be creative unless there is room for each person to make choices in game and expands creativity. In that regard, I think this Audio Adventure is an excellent work that seems very creative, combining the sounds of various instruments by yourself, and even taking in your own voice and making it part of the instrument.