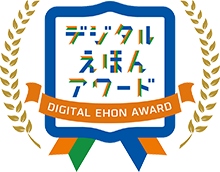 No.5 Sesame Street Prize
Wuwu & Co. – a magical picture book
Step In Books(Denmark)
About
Winner of several awards, among those the Bologna Ragazzi Digital Award 2016. Wuwu & Co. is a new take on children's illustrated literature: when the iPad is lying down, it works as a normal book with text and the option to have the it read aloud, but when held in upright position, the iPad becomes a sort of window into the storyworld, where the reader can be immersed and move around 360′. Through clever use of sensors Wuwu & Co. keeps the reader actively engaged in the story, while s/he helps the odd creatures of the forest in the coldest winter in 2.000 years.
Prize Comment
We all helped out to create this little app: the amazing illustrator, Kamila Slocinska, drew funny characters, Tim Garbos made a list of useful interactions, author Merete Pryds Helle sat down and wrote five beautiful tales, where the reader becomes the invisible helper sorting out the problems of the quirky characters. This is a story about helping others – in more than one sense. In Step In Books we are grateful we succeed in lifting these stories, interactions and illustrations into a digital universe. On behalf of the team, the author, the illustrator, I thank you for this prestigious award.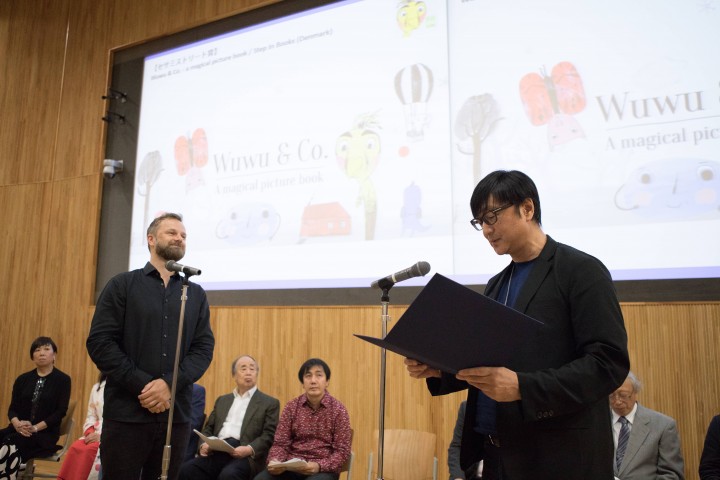 Comment by Juror
The writer and the designer team from the Sesame Street New York headquarters experienced the app. Everyone walked in circles, sometimes looking up and sometimes looking down. It was a strange and magical sight, where the story, device and the readers all came together.
The simple, sophisticated illustrations and characters immerse the readers into the story, which made me forget about the surrounding environment. From a technical perspective, the app uses the features of the device well. While leaving the traditional qualities of a book, it allows the user to enjoy the book in a new modern way. Above all, the story is very exciting, and our staff were attracted to the "whimsical" world of Wuwu.
Sesame Workshop