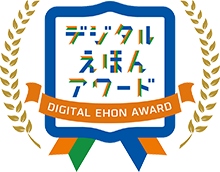 No.5 Second Prize
Mur
Step In Books(Denmark)
About
Mur – a step in book, is a beautiful, interactive and musical app built to augment the Finnish children's book, "A bear called Mur" by Kaisa Happonen and Anne Vasko, about a bear in the Finnish forest who loves the winter and doesn't feel for hibernating. The app is targeted kids aged 4 – 8 and is for both smartphones and tablets, iOS and Android.
The app uses augmented reality to bridge the physical with the "virtual" reality of the app universe. The images in the book can be scanned, opening a dream-like intro sequence where the real-world slowly fades and makes Mur's world appear. The book becomes a set of keys to unlock interactive experiences in a 360º world, which can be navigated via the smartdevice as a sort of magical window. The Mur app follows the storyline of the book, but without words it focuses on music which is built up in four acts, each with a different theme. The music is especially arranged, composed and performed for the app.
Prize Comment
Picture books offer our children educational stories presented with love and rich illustrations. They teach us, they amaze us, they surprise us and we bring them with us as children grow older and become parents themselves. But times are changing and habits change too; children now go to digital devices for stories and entertainment. If we want to tell relevant tales to the kids of today, then we need to find a way to present these stories on our kids preferred devices. Our work in Step In Books has been to find a way to present beautiful stories and illustrations on digital devices to children all over the world. To be here today to collect these prices is a great honour and a proof that we are doing something right.
The story of Mur begins in Finland, where author Kaisa Happonen wanted to tell a story about being who you are and following your own convictions. Anne Vasko made the beautiful illustrations to the tale with inspiration in her own daily walks in the Finnish forests. We are grateful we succeeded in telling Kaisa's story and show Anne's world through our digital processing and interactive storytelling. Let me also mention Jesper Ankarfeldt's wonderful work with the sound scope of Mur. Thank you so much for this award, it means a lot to me and to the rest of the team.



Comment by Juror
When the little bird jumped out of the screen, all the juries gasped with joy and made everyone excited. The vibrant movement unique to digital picture books was also wonderful☆♪☆
Tomoe Shinohara (Talent, Artist)