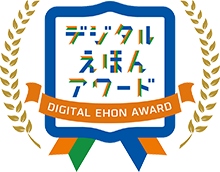 No.5 Digital Educational Materials Prize Winner
Mammals by Tinybop Inc.
Tinybop Inc.(USA)
About
Mammals immerses kids in the fascinating world of mammals to spark a deeper understanding of these incredible animals. Kids can discover how the animals play, grow, see, eat, move and feel. Future zoologists are able to explore dynamic working models of different mammals, including their skeletal, muscular, nervous, circulatory, respiratory, and digestive systems.
Featuring original artwork by U.S. based illustrator, Wenjia Tang, the app's illustrations react dynamically to kids' touch; physics-based animations and sounds encourage curiosity. Every mammal is interactive, allowing kids to look through the eyes of each, and learn how an elephant uses its trunk, discover how a tiger senses what's near with its whiskers, see how kangaroos care for their young, find out how bats use echolocation, and more.
Tinybop's founder and CEO Raul Gutierrez, explains:
I don't think I'm going out on a limb in saying most kids are fascinated with animals. With many kids, that fascination starts with mammals (kids are often surprised to learn they are mammals themselves). My boys are city kids who love zoos and natural history museums; the challenge with Mammals the app was creating interactions that enhance those real world experiences. We did that by diving into animal anatomy. If we've done our job, kids who explore the app will be full of questions, not just about tigers and bats, but also about pet dogs and cats, and ultimately about themselves.
Comment by Juror
「Mammals」は、動物の仕組みとその働きを画像とアニメーションでわかりやすく表現している。さらにそれを学習者が主体的に操作すると、新たな学びを発見していくことができる。筋肉や心臓、胎児等を触るとアニメで表現し、骨や名称を触ると落下し、組み立てなおすことを学習者に促す。食べ物を動物の口に運ぶと食べられないものは吐き出し、食べたものは消化して排泄する。学習者の興味関心を高め、学びの質を深める効果的な教材であると考える。
坂井 岳志(日本教育情報学会理事・世田谷区立八幡小学校 特別支援教室専門員)